Collection and removal of wooden waste
Broken or worn wooden packaging and pallets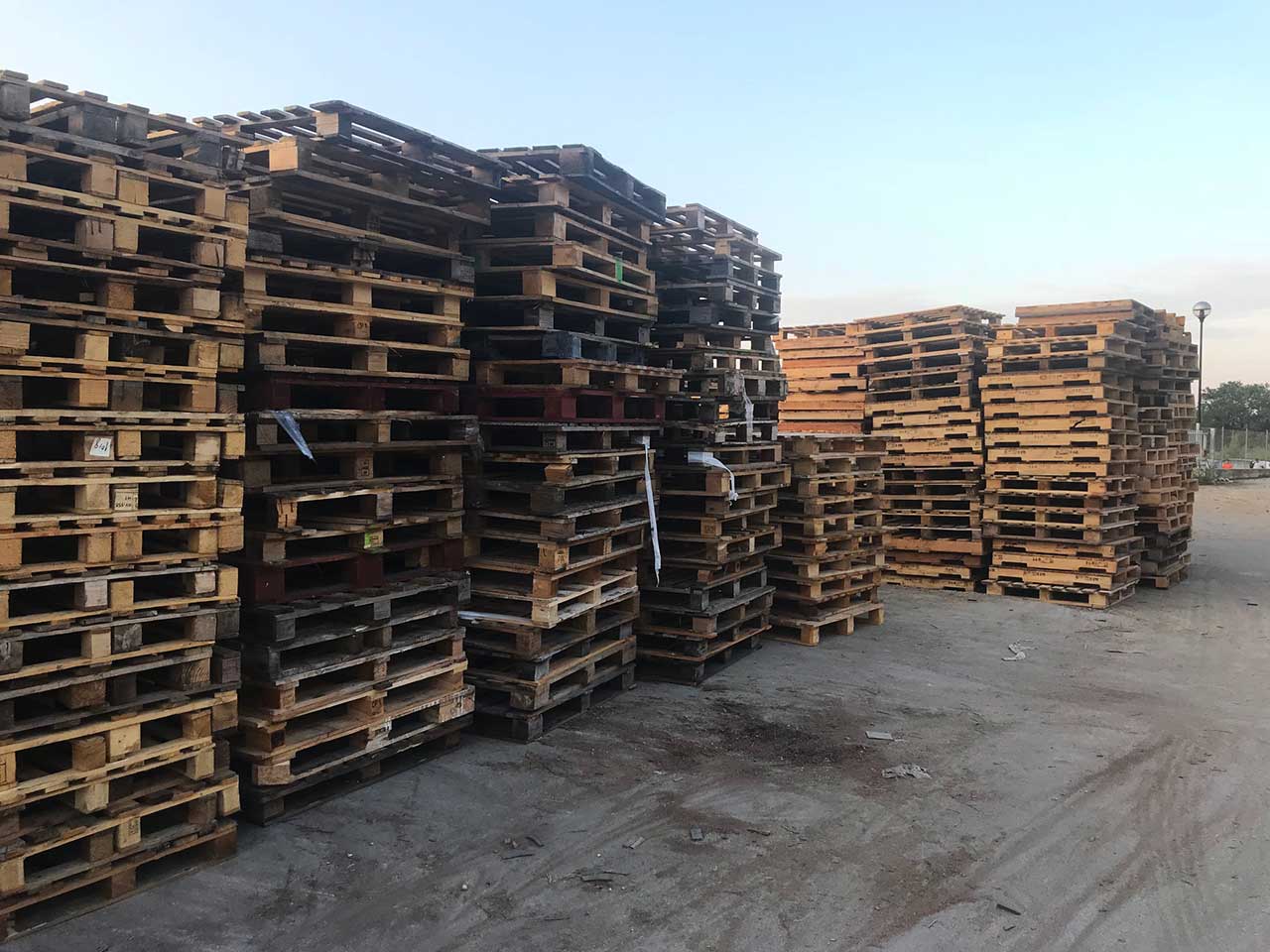 Our company in its own factory can recover 100% broken wooden packaging containers selected as "waste".
Unlike "normal" competitors and multi-material platforms, we optimize waste in the nearest form, avoiding excessive emission reductions and thus helping the environment and our circular economy.
While multi-material platforms destroy all packaging and allocate them to chipboard production and, therefore, the lowest recovery level.
Thanks to almost unique technologies and know-how, for many years we have returned the packaging to 80% of the material introduced in the form of a broken package; the remaining 20% is further optimized by directing it to use energy through authorized parties, thus restoring only a small percentage of 5% intended for the production of chipboard.
From this point of view, always aimed at protecting our environment, every 100 broken wooden containers, 80 return to a new life, while avoiding cutting down trees and increasing the amount of chipboard (which is carcinogenic) in our economic system.